We have a range of styles and colours available for each type of blind, so you can be sure to customise your window blinds to suit your own decor or preferences. Browse the colours and patterns for our blind types below, or get in touch and we will be happy to help you decide.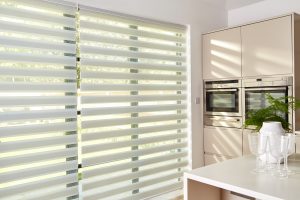 Venetian Blind Options
Venetian Blinds are one of the most popular types of blinds on the market. They are easy to operate using either a cord or chain and they can be partially opened to allow some light in or fully opened for full visibility.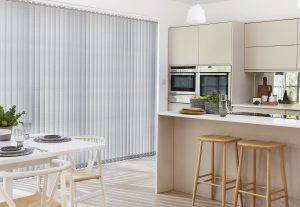 Vertical Blind Options
Similar to Venetian blinds, Vertical blinds are operating with a cord or chain and are generally used for long windows or patio doors so the blind can be manoeuvered horizontally instead of lifted vertically.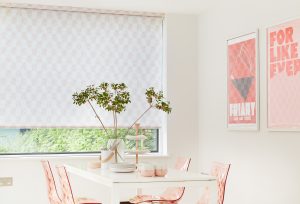 Roller Blind Options
Roller blinds are operating using either a single cord or a winding chain at the side of the blind. The blind itself is a single piece of fabric and is usually lightweight and easy to operate. Roller blinds can be fitted outside or inside of the window recess.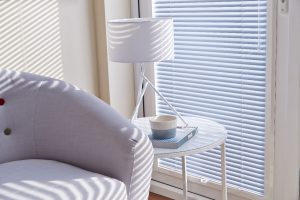 Pleated Blind Options
Pleated blinds are designed to add texture to a room with their concertina folds. Pleated blinds sit flat at the top of the window when fully opened and are operated using a chain, an electric motor or a cord.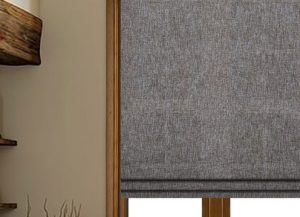 Roman Blind Options
Roman blinds are designed to bring a touch of sophistication to your home. The fabric folds up on itself and is generally stronger than the roller blind material. Roman blinds are operated using either a winding chain or a pull cord.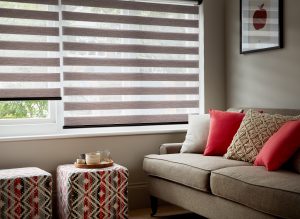 Night & Day Blind Options
Night and Day blinds are a sophisticated design using opaque and sheer materials to allow natural light to enter during the day and control light from entering during the night time. Night and Day blinds operate on a roller blind system.